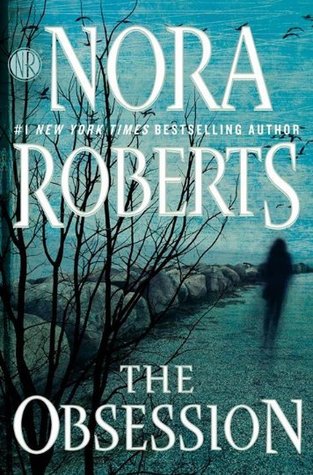 The Obsession by Nora Roberts
**This review is based on an ARC, release date 4/12/16.
Summary from Goodreads:
Naomi Bowes lost her innocence the night she followed her father into the woods. In freeing the girl trapped in the root cellar, Naomi revealed the horrible extent of her father's crimes and made him infamous.
Now a successful photographer living under the name Naomi Carson, she has found a place that calls to her, thousands of miles away from everything she's ever known. Naomi wants to embrace the solitude, but the residents of Sunrise Cove keep forcing her to open up—especially the determined Xander Keaton.
Naomi can feel her defenses failing, and knows that the connection her new life offers is something she's always secretly craved. But as she's learned time and again, her past is never more than a nightmare away.
My thoughts:
Yes, I know I am late posting this, I have had a lot going on and behind in my reading…yikes! I wanted to give this one a shot, though, because I had heard it was somewhat different than a lot of her other titles. I also thought the synopsis sounded very interesting. This was a good story in general, though I felt it ran a bit long, and I felt like the writing style was pretty well up my alley. I kind of knew through some spoilers who the killer was going to end up being, but that didn't ruin the fun. I found all the characters fairly likable and enjoyed getting to know them. I did feel like the love story was a little too easy for my taste, I guess I want more drama! Overall, this is a good book and I would recommend to friends and family. Serial killer books are always a nice change from my normal reading.
My rating: 4/5